Book now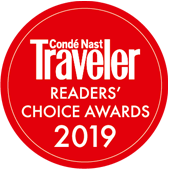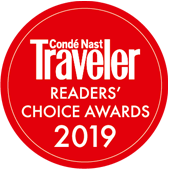 Calling all adventurers and outdoor enthusiasts! We may have already told you about all the fantastic hikes to be found around Lake Como, but do you know about the bike tours? If not, keep reading to discover some of our favourite options.
Lake Views, Old Hamlets & Vineyards
Despite one or two small climbs, this is the perfect itinerary for a 'basic biker' who wishes to experience wonderful views and cruise along without too much effort. Cycle the streets of Como before crossing the border into Swiss wine country, where Merlot vineyards await your arrival. Next, continue your tour through the old hamlets along the picturesque shores of Lake Como, riding through Laglio, Moltrasio and Cernobbio. To finish your tour in true style, why not stop for lunch and a wine tasting at one of the area's best restaurants?
Mountain Chalet
It's mountain bike time! Don't worry, there are options to use a standard mountain bike or an e-MTB bike. However, we do not recommend taking this ride if you're a first-timer, as, after the initial easy start, there are a few gravel hills and paths that can be quite taxing. Your journey begins near Monte Boletto for some striking views of Lake Como, Lake Pusiano and Northern Lombardia. As a reward for conquering the climb, it's time for a scrumptious lunch in a cosy chalet. Fortunately, it's all downhill from here back to the starting point.
All Aboard To Bellagio
We may be talking about bikes, but this one involves a boat too. Ride along the western coast of Lake Como before taking a ferry across the Lake to Bellagio. Your adventure continues with a cycle along the eastern side of the lake, enjoying panoramic views as you make your way back to the starting point. A total of 60km undertaken at a relaxing pace – perfect!
Hello History!
Have you ever dreamt of exploring a village even older than the magical city of Rome by bike? Well, here's your chance! Erbonne, a small village hidden in the valleys of Lake Como, was founded around 3,000 years ago. Venture along the western coast before beginning a staggered ascent along the secluded roads that lead to Erbonne. Upon crossing a quaint wooden bridge, you'll reach the very top of the Muggio Valley. Here, take a moment to pause and soak in your surroundings before embarking on a downhill trail to the vineyards of Morbio and back to base.


Whether you feel like a relaxed sight-seeing ride or an adrenaline-inducing trail, there's truly something for everyone. Lake Como is one of the most scenic, picturesque places to explore, so select a tour suited to your interests and fitness levels and embark on an unforgettable adventure. Have a look at some of the other options available here, or speak to our concierge for assistance with your booking. Although Il Sereno has just closed for the season; the break allows you ample time to start planning all the activities you wish to enjoy next year – like Lake Como cycling. Also, don't forget to book your stay early to avoid disappointment!
PHOTO CREDITS: