Book now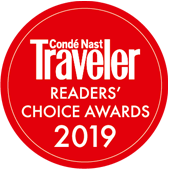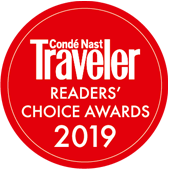 Grab those swimsuits and sunhats, it's time to hit the beach in St. Barths. Since we're moving into that time of year characterised by long sunny days, and occasional bursts of summer rain, it's the perfect time to work on your tan and soak up the beauty of the island's most loved beaches. With fourteen beaches to choose from, we've compiled a guide to the best beaches in St. Barths to help you find just what you're looking for.
Shell Beach
Central Shell Beach is a favourite on St Barts for anyone looking for a social day spent in the waves. The famous restaurant Do Brazil is situated on its shores, so be prepared for a festive atmosphere. The beach itself is made up of tiny fragments of shell, which look particularly beautiful in the early morning and evening as they reflect the light. As far as things to do in St Barts go, Shell Beach is up there with the best.
Gouverneur Beach
Secluded and tranquil, Gouverneur Beach is located 20 minutes from the Grand Cul de Sac and offers untouched natural beauty, as well as an off-the-beaten-track alternative. If you're looking for a quiet spot to unwind and read your book, Gouverneur Beach is for you.
Toiny Beach
Looking for a place to hang ten? Toiny Beach is known as the best place to surf in St. Barths. The strong currents don't lend themselves well to swimmers, and the beach is only recommended for those looking to catch some waves – which is great because it means surfers don't have to dodge unaware swimmers.
Grand Cul de Sac Beach
The Grand Cul de Sac is one of the most picturesque bays that St. Barths has to offer. With shallow waters and shelter from the occasional breeze, it is ideal for families with small children, as well as anyone looking to spend a relaxing day on the beach. As Le Sereno Hotel is situated right on the beach, guests can enjoy exclusive, uninterrupted access to the iridescent sand and shallow waters of the Grand Cul de Sac.
Marigot Beach
Located on the edge of a nature reserve, Marigot Beach is lined with coconut palms, and offers a real island paradise. The crystal clear waters and nearby reefs make for great afternoons spent snorkelling, swimming, and taking in the jaw-dropping views.
Le Sereno St Barts is situated overlooking the spectacular Grand Cul de Sac. Step off our pool-deck onto the soft, white sand and experience luxury at the edge of one of the most awe-inspiring bays in the world. To start your Sereno journey today, contact us here.
Image Credit: John M, Jay Colbath, Charlievdb, www.saintbarth-tourisme.com, St Barth Properties, Le Sereno Hotel