Book now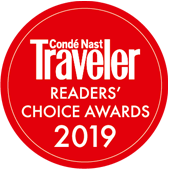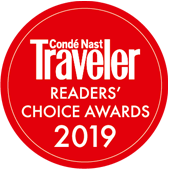 As tempting as it sounds, checking off all of St. Barths' renowned restaurants is nearly impossible for one stay alone. So to give yourself an accurate representation of the Caribbean's finest dining scene, we suggest you start with the flavors.
Here they are, along with our recommendations for accompanying restaurants. Bon Appétit!
Fresh Seafood
With a delicious selection of local catches from tuna to mahi mahi to Caribbean lobster, St. Barths' seafood scene is second to none. What's more, virtually everything you eat is caught, delivered, and served within a matter of hours—taking the word "fresh" a whole new meaning.
Recommendations:
Seafood purists will love the completely revamped menu at Le Sereno, including the Gnocchi Le Sereno made with fresh local spiny lobster arriving daily to hotel's private beach. It's part of our brand new restaurant concept, combining classic Mediterranean flavors with a hint of Italian flair.
Want to cook some fresh fish yourself? Head down to Gustavia early in the morning (before 8) for the daily seafood market, where local fisherman sell off their fresh morning catches.
Creole
Located at the heart of the French Caribbean, it's no wonder St. Barths offers a world-class array of Creole cuisine. Spicy, aromatic, and wonderfully diverse, this cultured fare is a must-try when visiting the island.
Recommendations:
You can't talk about Creole food on St. Barths without mentioning Le Grain de Sel, Chef Eddy Coquin's laidback hideaway at the entrance to Saline Beach. The dinner menu is exclusively Creole-based and the location is as beautiful as it is secluded.
Not to be outdone is Maya's, the legendary Gustavia establishment run by Maya and Randy Gurlay. The menu changes every day but you can always count on the same trademark style: straightforward cooking, fresh ingredients, and a delectable Caribbean flair.
Classic French
A tropical haven for many of France's most distinguished chefs, St. Barths also boasts a distinct continental feel to its cuisine. If Parisian food and Caribbean views sound like your idea of paradise, you've come to the right place.
Recommendations:
Tucked away above the picturesque Gouverneur Beach, Le Santa Fé is not just the highest restaurant on the island but also one of its best-kept culinary secrets. Its beautiful sunset views are complimented by an authentically French menu, all curated by distinguished Chef Emmanuel Maurin. The ultimate date spot.
Fusion
Many of the island's leading chefs have begun to combine their traditional French backgrounds with the spicier influences of the Caribbean. The result is a unique fusion of sophisticated and zesty that seriously warrants your attention.
Recommendations:
A 19-year veteran on the St. Barths culinary scene, island-favorite Chef Jean-Claude Dufour now plies his trade at L'Esprit, a charming garden restaurant in Saline. Though his cuisine has roots in France, it also infuses the exotic ingredients of the tropics. From fresh seafood to savory meat dishes, this is a must-try, especially given its close proximity to Le Sereno.
Another delectable fusion destination is Le Tamarin (left), a new addition to the island's culinary scene. Set amidst a magical outdoor garden, the menu is a mix of French, Creole, and international—from home made foie gras to spicy ouassous and lamb to tuna tartare.
Caribbean Produce
St. Barths is lush in tropical fruit like bananas, mangos, papayas, pineapples, passion fruit, corossols, and much more. This delicious bounty is reflected in the island's exotic culinary flavors, be it a side of grilled fruit or a refreshing salad by the beach.
Recommendations:
For those with a soft spot for fresh-squeezed fruit cocktails, be sure to swing by O'Corail, a relaxed beach hangout neighboring Le Sereno. Here you'll find everything from pineapple to banana to passion fruit drinks, blended with or without alcohol—depending on your day's plans of course.
Another delicious option is to visit a local produce market, like Le Ti-Marche in Lorient. Stocked with fresh fruit from St. Barths and its neighboring islands, it's everything you need to make a fresh salad or midday snack before heading to the beach.
French Wine
It shouldn't come as much of a surprise that the Caribbean's most elegant island—a French territory, no less—takes great pride in its fine wines. It may not look like you're in France but it sure feels like it once you open the wine menu.
Recommendations:
Located in Marigot along the island's northern shore, the 6,000-square-foot La Cave de Saint Bathelemy is one of the Caribbean's largest wine cellars—stocking 250,000 bottles and 300 varieties of French wine. Vinissimo in Gustavia has an even bigger selection, at over 400,000 bottles. Whichever you choose, chances are you'll find the perfect bottle to suit your taste.
If you're looking to stay closer to home for the night, Le Sereno also offers an exceptional variety of French varietals—from regions like Alsace, Loire Valley, Rhône, Rousillon, Burgundy, and more.