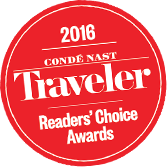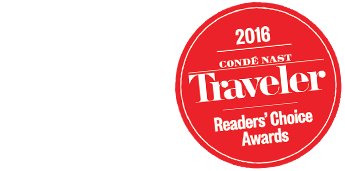 A Hiker's Guide to St. Barths
There are countless ways to explore the majestic island of St. Barths, from the deck of a boat to the seat of a scooter. One of our favorites is trekking along the coastline, overlooking the abundant Caribbean Sea, volcanic rocks and soil, and the soft powdery sands below.
Here are our picks for St. Barths' top three hikes:
Colombier Beach
Hikers are in for quite the journey before reaching St. Barths' most picturesque beach. Though Colombier's white sandy shores are accessible via boat, most people make the trip on one of two coastal hiking trails.
The upper trail—beginning at Lookout Point—is more difficult due to the steep mountainside trail that is composed of a log stairway.
The lower trail starting at Flamands Beach will be less strenuous, taking hikers along a gradual decline along the island's dramatic northern shoreline.
After a hike through low-lying shrubbery, cacti dotted along the trail, and expansive views, you'll reach the remote beach perfect for a swim and picnic lunch. Be sure to bring a camera, as the beach's west-facing location offers a perfect view of the Caribbean sunset.
Le Toiny
After parking your car at Toiny Beach, stroll down the left-hand side of the shore until you reach the end where the path begins. The trail winds along the coast where you can soak in panoramic views of the stunning blue ocean, rolling waves, and dark volcanic soil contrasting the color-rich vegetation. Keep your eyes peeled as you are bound to spot a flock of goats grazing on the mountainside.
Towards the last part of the trail, hikers will find stairs constructed of rocks that lead to the peak. Those looking to extend their hike should continue walking toward the other side of the coast. Once you've reached the parking above Hotel Le Toiny, follow the road down to the Le Toiny beach parking.
Grand Fond
Carpeted with pristine rocks and seashells, Grand Fond Beach is the starting point for a coastal hike to shimmering natural pools. Tucked along the island's northeastern shoreline, hikers venture through rocky terrain lined in a variety of tropical flora.
It's rough water is not for swimming, but at certain times of the year, the swells are big enough for surfers to perfect their sport. After you've passed the "Washing Machine"—known for its powerful surf mimicking a swirling effect—you'll come upon turquoise-green, natural pools. Their still waters offer a small piece of serenity among the crashing waves, a perfect place to cool off with a dip.