Book now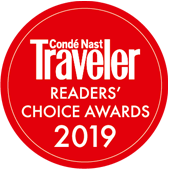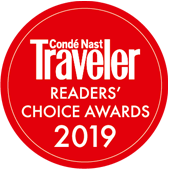 Summers in St. Barths are renowned for their balmy temperatures and endless sunshine—a beachgoer's paradise—but don't think tanning and windsurfing are the only activities available on the Caribbean's most fashionable island. Those who want to supplement their beachside relaxation with some cultural exploration can choose between a wide variety of high-profile events slated for coming months—from concerts to festivals to regattas.
Join us at Le Sereno this summer (sales start in May!) and discover what many people regard as the best time to visit the island!
Les Voiles de St. Barth | April 13 - 18
St. Barths' illustrious sailing season hits high gear with the annual Les Voiles de St. Barth, a decisive event on the Caribbean regatta circuit with over 80 boats and 1,000 sailors—many of whom are renowned in the world of sailing. Get in the action by watching from shore and joining in the celebrations after daily races come to a close.
St. Barth Film Festival | April 24 - 30
Back for a 20th consecutive year, the St. Barth Film Festival celebrates the rich diversity of Caribbean filmmaking. Head to AJOE or Flamands Beach—the two screening sites—and check out fiction and documentary features from islands across the region, from Jamaica to Haiti to Trinidad & Tobago.
West Indies' Regatta | April 30 – May 3
Classic schooners and sloops, all built in the Caribbean, set their sails for the Port of Gustavia for an annual three-day regatta. It's a lively coastal celebration meant to commemorate the days of trading by sail between the islands.
St. Barth Theatre Festival | May 15 - 24
Drama enthusiasts will love the annual St. Barth Theatre Festival, running mid-to-late May with performances from actors from St. Barths itself, neighboring islands, and even France. Sit in on a show and you'll gain a fascinating insight on the island's unique mix of French culture and Caribbean lifestyle.
Fête de la Musique | June 20
St. Barths celebrates World Music Day with a full day's Fête de la Musique on June 21st. Concerts are scheduled across the whole island—in theaters, streets, and on the Quai Général de Gaulle in Gustavia—so head on out an experience Caribbean music at its best!
SBJAM Music Festival | July 10 - 14
More music is on the calendar for July, when locals and visitors alike head to Le Quai in Gustavia to take in the sights and sounds of St. Barths' ever-popular SJBAM Music Festival. A must-see for fans of Caribbean tunes, it's a spirited celebration that runs long into the tropical night.
Bastille Day | July 14
There's no mistaking St. Barths' proud heritage when, on July 14th, the whole island joins together to celebrate Bastille Day. Easily one of St. Barths' liveliest days of the year, it's a sunrise-to-sunset celebration filled with music, dance, delicious food, and fireworks. Célébrons!
St. Barth Family Festival | August 2-24
Summer's hottest month kicks off with the St. Barth Family Festival, a month-long celebration featuring live music, pool parties, and fireworks. Make your way to Do Brazil, Le Yacht Club, or Le Ti St Barth and dance the night away!
St. Barth Summer Sessions | August 4 - 15
Summer celebrations continue with ten days of exciting musical performances at various venues across the island. Back for a seventh straight year, this summer's lineup features artists from all over the Caribbean, the U.S., Europe, and more.
Shopping Festival | August 5-17
Find spectacular deals at many of St. Barths' iconic shops and boutiques during the island's coveted shopping festival, running from August 5th through 17th. There's something for everyone during this savings extravaganza, from original designers to international labels.