Book now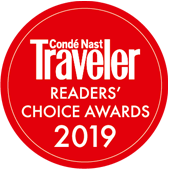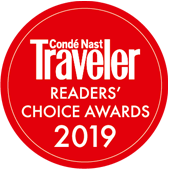 August is a busy time of year in St Barts, with a wide range of festivals and events taking place throughout the month. From sport to music, history and more, we've compiled a calendar for August events in St Barths to ensure you stay up-to-date and in the loop for a month of fun on this extraordinary island.
St Barth's Tennis Open
2nd August
The largest tennis tournament to grace the island, St Barth's Tennis Open is a favourite among the year's sporting events for players and spectators alike. The sports center in St Jean hosts this much-loved event for women, men and children to battle it out for the revered champion title. This family friendly event is coming to St Barts for the ninth year running, and promises to deliver the same exquisite level of sporting entertainment.
St Barth Family Festival
3rd - 20th August
The St Barths Family Festival is back for it's 10th anniversary! Acts like The Avener, Claude Challe, Marc Cerrone and more, promise to make this year's event one for the books. With music and fireworks, Carole Gruson pulls out all the stops to light up your island nights this August. Looking for the perfect place to keep the kids busy this summer? The legendary St Barths Family Festival is just the spot for you.  
St Barths Summer Sessions
5th - 14th August
St Barth Summer Sessions brings world-famous artists from a host of different countries to the shores of this spectacular island for ten days of music and fun in the sun! Enjoy the stunning weather and take in the melodic sound of top class acts on this one of a kind location. This summer's lineup features artists from all over the Caribbean, the U.S., Europe, and more.
Acoustic Lanvin Family Lunch at Le Sereno
12th of August
Join us for an Acoustic Lanvin Family Lunch at Le Sereno on Saturday the 12th of August. Enjoy an Italian and Mediterranean fusion of delectable cuisine by Chef Simone to the melodic backtrack of Manu Lanvin on the guitar, and Leo Lanvin's DJ set. Lunch starts at noon and will stretch into the the leisurely afternoon until about 3pm.
Gustavia Fete
13th - 14th August
With a full two day's worth of activities, the Gustavia Fete is the ideal place to get involved in some local culture and cuisine! This family friendly event hosts a number of sports competitions, musical performances and even a beauty pageant. Avid fishermen can also take part in the annual fishing competition and have a chance to compare their skill. Celebrate art forms like music and dance, and join in to celebrate the heartbeat of this vibrant island. For more information, see the event website. 
St Barthélemy Saint's Day
24th August
In honour of the island's patron saint, St Barthelemy Saint's Day is a jovial and festive celebration. Partake in a number of traditional activities and feel the spirit of this historic location.
Still looking for a base from which to explore the festivities the island has to offer this month? Le Sereno Hotel is the pinnacle of St Barts accommodation, offering comfortable, luxurious and exquisitely placed suites and villas overlooking the stunning Grand Cul de Sac. For more information, visit the Sereno Hotels website, or email info@lesereno.com.