Book now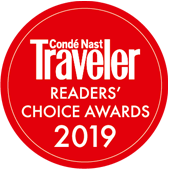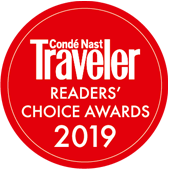 Beautiful scenery and inspiring surroundings make St. Barths the perfect place to experience the rejuvenating powers of yoga. With several expert teachers on the island, guests of Le Sereno can now complement their normal practice with a one-of-a-kind, island-inspired version while away on vacation.
To learn more about these possibilities, Le Sereno sits down with two of the island's leading yogis, Kundalini-based Ashley Aiken-Redon and Vinyasa-based Nanda Mortier. Find out what these practitioners have to say about yoga on St. Barths, wellness benefits, insider tips, respective practices, and more.
What are the primary physical, spiritual, and emotional benefits of yoga?
Ashley: The benefits of Yoga are manifold. Dynamic Asanas strengthen and balance the muscular, glandular, circulatory and nervous systems. Pranayam expands lung capacity and purifies the blood. Meditation and mantra develop mastery over the mind, allowing us to better manage our emotions and experiences, leading ultimately to liberation from ego and the experience our own infinity.
Essentially, Yoga helps you to achieve a state of harmony between body, mind and spirit that genuinely facilitates your intuition, physical and mental strength, stress relief, energy, balance, love, youth, optimism, and an overall "joie de vivre."
For those who have never experienced yoga before, why should they try it? What advice do you have for them?
Nanda: Because Yoga can change your life in such a beautiful way, physically, spiritually and emotionally. It only takes one practice of yoga before we can feel its positive effect within us. Yoga will teach you to become a better person to yourself and to others.
Best of all, there are no expectations. We are not here to perform the most amazing pose or putting our foot behind our head… The pose is only a tool for us to learn to be at peace with ourselves, our environment, and our spirituality.
What can participants expect from your yoga class? What practices do you teach?
Ashley: Kundalini Yoga is the yoga of awareness, and is often considered the most comprehensive yogic tradition, consciously combining physical postures (asana), breathing techniques (pranayam), meditation, mantra (sound current), hand positions (mudra), eye-focus (dhrist), body locks (bandhas) and relaxation. It is a Raj Yoga, encompassing the eight limbs of yoga into a singular practice of excellence and ecstasy. "Kundalini" literally means "the curl of the lock of hair of the beloved." This poetic metaphor alludes to the flow of energy and consciousness that exists within each of us and enables us to merge with the universal Self, fusing individual and universal consciousness to create a divine union called "yoga."
Nanda: The physical practice will depend on the student, time of the day, energy. I mostly teach Vinyasa, but switch easily to an Iyengar/alignment practice if I see that this is what is needed. Sometimes we just go into a restorative/Yoga Nidra practice because this is what is required for the student's nervous system. If I teach a Vinyasa class, students are probably going to sweat but I try to incorporate the Vayus to work on the energy side, hold the poses for some time to bring alignment into each pose, and I love challenging the mind.
What makes St. Barths such a special place to practice yoga?
Ashley: The majestic natural settings of St Barths have been a major source of inspiration for me personally, significantly deepening my practice of yoga and meditation. Coming out of a meditation and opening your eyes to an expanse of deep blue sea, the wind in your hair and the warmth of the sun on your face is priceless. This island's unique landscapes, white sand beaches, turquoise waters, sunrises and sunsets are the muses for my "Yoga In the Wild" concept, and have also inspired a series of LIVE Moon Meditation Concerts under the stars on the beach.
Nanda: Some people arrive to St Barths very relaxed but others very tense from working too much and travelling. The beauty of St Barths, and sound of the nature (waves, birds, wind) makes it very special to practice yoga. I often focus Savasana on the island's sounds, like listening to the wind in the trees or feeling the breeze on the skin… It is amazing!
What tips can you offer for avoiding injuries in yoga and getting the most health benefits out of it?
Ashley: Listen to your body. Respect it. You know it better than anyone, so tune into it, get "into" your body," and learn to trust those subtle messages it has for you. They are precious and can help you better understand your physical, mental and emotional state better than any medical or psychological analysis. Every dis-ease starts in the subtle realms of your energetic bodies. If you can learn, through the practice of yoga and meditation, to hear those messages early on, you will inevitably prevent a great many dis-eases in your life.
Nanda: The most advanced yogi is not the one who can stand on his head, but the one who listens to his body. Listen to your body and not your ego. Please take care of yourself; if any pose does not feel right for your body please do not do it. Remember that the breath is your companion for the practice. If your breath is calm then you are in the right place.
If you could only do one pose from now on, which would it be?
Ashley: I really enjoy heart openers like Camel Pose, paired with Breath of Fire…so liberating and energizing!
Nanda: Paschimottanasa, for the stretch and for calming the nervous system.