Book now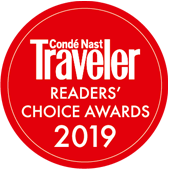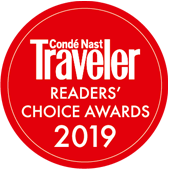 St. Barths is about to celebrate its 6th annual Gourmet Festival and we are here to tell you why it is widely considered the island's signature event. This year, the festival will take place from 06 – 10 November 2019 at some of the leading hotels and restaurants in St. Barths, including Le Sereno Hotel.
What Is St. Barths Gourmet Festival?
The Gourmet Festival is a celebration of a longstanding tradition of culinary excellence on the island. Over the course of the event, a team of selected guest chefs will work alongside local culinary teams to represent the finest French cuisine in St. Barths.
"St. Barth is synonymous with world-class cuisine and we look forward to reaffirming our position as the culinary capital of the Caribbean with our signature event." – Nils DuFau, president of the Territorial Tourism Committee of St. Barths.
Who Are This Year's Guest Chefs?
Eight guest chefs have been announced for this year's event and are as follows; Chef Arnaud Faye, Relais & Châteaux La Chèvre d'Or; Chef Eric Bouchenoire, Joel Robuchon Ateliers; Chef Guillaume Goupil, Burgundy; Chef Jean-Denis Rieubland, Royal Champagne Hotel & Spa; Chef Taku Sekine, Dersou and Cheval d'Or; Chef Stéphane Buron, Le Chabichou; Chef Patrice Vander, Hôtel Royal Evian Resort; and Chef Philippe Jourdin, Terre Blanche Hôtel.
Typically. one chef is announced patron of the festival. This selected individual will deliver the Festival's opening speech and act as president of the jury for some events. This year, Chef Arnaud Faye will have the honour of serving as patron.
As in previous years, each chef will create a multiple-course menu served for three dinners during the Gourmet Festival enabling guests to experience the chefs' expression of French gastronomy and their signature dish.
Le Sereno will play host to Michelin-Star Chef Guillaume Goupil from Le Burgundy Restaurant in Paris. This talented young Chef has worked in the kitchens of Palaces and 5-star hotels such as the double Michelin Star Domaine des Hauts de Loire, the Faventia at the Four Seasons Terre Blanche and at the Michelin-starred restaurant La Scène in the prestigious Le Prince de Galles hotel. Guillaume is known to adapt his cuisine to delight even the most discerning palates with an innovative twist on the great classics from French cooking.
Where Will The Dinners Take Place?
The Chef's dinners will be held at Le Sereno Hotel, Le Barthélemy Hotel & Spa, Hotel Christopher, Hotel Le Toiny, Hotel Manapany, Le Tamarin, L'Esprit Jean-Claude Dufour and Nikki Beach. Reservations can be made directly with each venue or by contacting the Gourmet Festival hosts. To book at Le Sereno, kindly contact restaurant@lesereno.com.
Where To Stay
If you have yet to make accommodation arrangements, have a look at Le Sereno's latest package in collaboration with Tradewind. Valid for a two night stay between 6 and 10 November 2019, the package includes;
Luxurious St. Barths accommodation for two people staying two nights or more.
Rental car during your entire stay. Mini Cooper.
A gourmet four-course dinner for two.
Round trip airfare from SJU- SBH with Tradewind aviation.
Daily Full breakfast for two.
All non-alcoholic beverages in the minibar.
A welcome Beach Bag and Hawaianas upon arrival
Complimentary transfers to and from St Barth airport.
Complimentary Wi-Fi.
Nightly rates start at 2,347 Euros. For further information, visit our website or contact info@lesereno.com.