Book now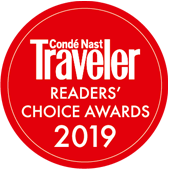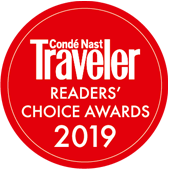 Get your sunhats and binoculars ready because it's that time of year again!
The 2020 St Barths Bucket Regatta is set to take place from 19 – 22 March and will be bringing a festive buzz and week of aquatic entertainment to this world-renowned island.
This prestigious sailing invitational is in its 25th year, and for good reason. Set against a backdrop of crystal clear waters and exquisite coastlines, superyachts from all around the world travel to partake in this friendly event. Despite its casual nature, the Bucket Regatta is held to the highest standards of sportsmanship and is a highlight on many sporting calendars.
Its humble beginnings as a seven yacht race in Nantucket seem far away when you consider the 40 or so yachts that will be taking part in the event this year. As a rule, all yachts taking part are larger than 31 meters, with the exception of boats that have grandfathered in the race previously.
Some of the routes are determined on race day, but most courses see the yachts complete a circle around the island, which means that no matter where you are along the St Barths coast, you'll have the chance to watch as these magnificent yachts sail past.
The boating events may be the main feature but they are far from the only entertainment gracing the island. A multitude of other activities also take place over the course of the week so that attendees and participants can enjoy the energy surrounding this epic event.
St Barths is arguably one of the best places in the world to let your hair down, and the Bucket Regatta is no exception. After each race-day, the yachts dock in Gustavia Harbour, and an evening of true Caribbean celebration begins! From the decks of the superyachts themselves to the bars and fine dining restaurants that adorn the island, it's difficult not to get taken in by the infectious spirit that comes with this renowned regatta.
Le Sereno Hotel offers luxurious island accommodation overlooking the Grand Cul-de-Sac, a mere 20-minute drive from the Bucket Regatta docking harbour. With world-class suites and villas overlooking the picture-perfect bay, you can even watch the yachts go by from your own private deck or from our beachside restaurant while enjoying a meal or cooling down with one of our exotic cocktails.
When you're not out and about, relax by the pool or indulge in some 'me-time' at the spa. If you're feeling more active and adventurous, why not try your hand at kayaking, snorkelling, or perhaps kitesurfing?
For more information, or to secure your accommodation booking for this Bucket Regatta, contact us on info@lesereno.com or visit the Le Sereno website for more details.
Image Credit: Chris Nelson, www.twizzle.org, www.sibarthrealestate.com, Tendrr