Book now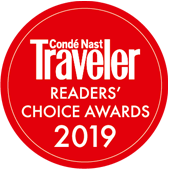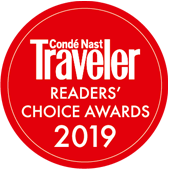 The island of St. Barths is a hub of exciting activities and events waiting to be enjoyed all year round. As the range of activities can be slightly overwhelming, we've compiled a curated calendar of all the best events and activities taking place in the upcoming year.
February 2019
07: School Carnival
This vibrant school carnival features a fun costume parade, staged by local children, through the streets of Gustavia.
24: Half Marathon
The Saint Barthelemy Half Marathon is always a fantastic event for both participants and spectators. Cheer on friends and family or run your heart out on this beautiful course. We hope you kept training over Christmas!
March 2019
05: Mardi Gras
Experience the vibrant colours, innovative designs, and fantastic costumes, of the Mardis Gras parade through the streets of Gustavia. This annual event is a must for Instagrammers and photography enthusiasts; don't miss out!
21 - 24: Bucket Regatta
This is a real highlight of the St Barths calendar – three days of regattas around the island featuring a fleet of the largest and most prestigious sailing yachts in the world. Definitely not to be missed!
April 2019
04 - 13: Book Festival and Jazz
From author's interventions in schools and live poetry performances to second-hand book sales, this is a lovely festival for all.
06 - 07: Swim Run Saint Barthélemy
If you enjoy both swimming and running, this vibey annual duathlon is just for you! Participation is always fun, so sign up now and get training!
14 - 20: St. Barths Sails
If you missed the March regatta, make sure you're around for St Barths Sails! The event takes place over six days, featuring multiple regattas and some of the nicest sailing boats in the world from classic yachts to maxi yachts.
April 22 - May 01: Kid's Trophy
Welcome to St. Barths' mini Wimbledon! Annually, kids from all over the Caribbean come and compete in this sporting event. Spectators are most welcome!
22 - 28: West Indies Regatta
This historical three-day regatta, held annually over the  Mayday weekend, is a tribute to traditional West Indian sailboats. The event promotes and encourages the continuation of traditional boat building in the Caribbean, and is highly recommended for sailing enthusiasts.
April 28 - May 05: St. Barths Film Festival
Taking place over the course of a week, the St. Barths Film Festival features productions from around, and about, the Caribbean – some of them may surprise you!
May 2019
01: St. Barths Tour
This is a multi-location event moving around the island for windsurfing and catamaran racing.  Head to St Jean beach to partake or witness all the action!
05 - 26: St. Barths Theatre Festival
A wonderful week of theatre organised by artists from St Barths accommodating artists and professional Cles from France.
June 2019
21: Music Fete
Get into seasonal spirit with the annual St Barts Music Fete. Enjoy a medley of music right on the dock from 17h00 onwards.
July 2019
14: Bastille Day
Celebrate an essential part of French history with fireworks, music, and dancing on the dock in Gustavia.
July 23 - August 19: St. Barths Summer Camp
Inhale, exhale, stretch, repeat. The team from 'The Art of Self Care' invite everyone to participate in their Summer Camp Yoga Challenge on the hillside above Gustavia. Create your own schedule by choosing from a total of 25 activities per week. Enjoy yoga, meditation, pranayama, and various challenging hikes.
27 - 28: Flamands Fete
Head down to Flamands Beach for two days full of various fun activities for the whole family at the end of February.
August 2019
01 - 14: St. Barths Tennis Open
Dubbed the sports event of the summer, the St Barths Tennis Open is the island's largest tournament for men, women, and children taking place in the St. Jean sports centre.
03 - 04: Windward Fete
Including a fishing tournament, regattas, various games, music, volleyball, raffles, and dancing, the Windward Fete is a fantastic day out for everyone. The fete takes place in the Village of Lorient, which is worth a visit in itself.
13: Fete De Gustavia
Missed the earlier fetes? Don't fret; Fete de Gustavia is another fantastic calendar highlight, featuring games, competitions and various activities organized on the dock Général de Gaulle.
24: Fete De Saint Barthélemy
As a commemoration of the island's patron saint, this fete features official ceremonies, regattas, various games, fireworks, and dancing on Gustavia's dock. Get involved on 24 February!
25: Fete De La St. Louis
Taking place in the Village of Corossol, the Fete De La St Louis includes a range of activities, tournaments, regattas, games, raffles, dance performances, and music.
November 2019
06 - 10: St. Barths Gourmet Festival
This event is the first international festival of food in the Caribbean, making it an absolute must for all lucky enough to be on the island at the time.
09 - 10: Pitea Day
A commemoration of the two twin cities; Gustavia and Piteå in Sweden, the event features two marathons, the Ti Moun race, and the Gustavialoppet.
11 - 18: St. Barths Cata Cup
Headed to St Barts in mid November? Get down to St Jean beach for the annual St Barths Catamaran Regatta.
December 2019
05 - 22: Christmas Village
One of the festive favourites, the Christmas Village of St Barths features a comprehensive market, a store decoration competition and a range of festivities on the dock.
07: Fireman Celebration
Celebrate the Firemen of St Barths by attending the annual fire brigade parade through the streets of Gustavia, featuring fun photography sessions and an organised ball.
31: New Year's Eve Regatta
As a 'just-for-fun' race around the island, the New Year's Eve Regatta is open to sailboats of all shapes and sizes. Locals and visitors are all welcome!
31: New Year's Eve
Ring in the new year with music, dancing, and fireworks on the dock in Gustavia.
Come experience the all-new and improved Le Sereno Hotel while also enjoying everything this incredible island has to offer. If you're inspired by some of these events and activities but have yet to plan a trip, read our blog on the best ways to get to St. Barths and then let the reservations team at Le Sereno sort out the rest.