Book now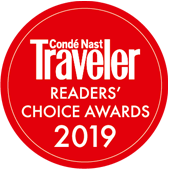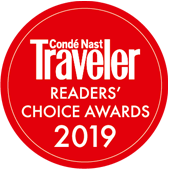 Le Sereno's Guest Relations Manager
For those who have yet to experience Le Sereno Hotel and therefore Vincent Spieler, allow us to introduce you to our ever-positive, effervescent Guest Relations Director. We recently conducted a brief interview for the purpose of a proper introduction so, without further ado, meet Vincent:
Tell us about your best guest memories. I have so many amazing memories it's hard to pick a few, but definitely one of the wedding buyouts where we took care of a big family and after a while, you begin to feel like a part of it. It made the actual wedding day even more special. Some others would be when friends I hadn't seen from college came to stay and it was a total surprise or honeymooners who saved every single penny to come to Sereno. I also can't forget a lady who came to stay with us for two months and we definitely became friends over that time.
What are your favourite things to do in St. Barths? This is a tricky question as there is so much to do and see on the island. I think my top picks would have to be hiking along the coast and maybe a cliff jump or two into the ocean. I love finding the unexplored or unknown paths and seeing where they lead me. If I'm with friends, we often go for a drink at Gustavia's Lighthouse – the views are amazing!
What about leisure time activities? During my free time, I like to do some sports and often practice for upcoming running races and of course surfing – St. Barths has some beautiful beaches. I also like to organise a lot of apéritivo events at my home where friends, visitors, locals and basically everyone is invited.


Past Review One of Le Sereno's previous guests had this to say: "Our week in St. Barths was UNBELIEVABLE & UNFORGETTABLE! A special thanks to Vincent Spieler, the guest care manager, who took care of our every need AND THEN SOME. He not only overflowed with the most positive energy in the world, smiling from his heart every moment we saw him, but also connected us with all the right people in the right places at the right times so that we were able to truly experience the very best the island has to offer. From the best seats and tables at the best restaurants and the best massage therapists at the hotel's spa and other spas on the island to the most beautiful boat rides around the island with the best captains, Vinny really made sure we were taken care of like kings and queens. The entire staff at hotel Sereno made our time there worth every single moment. Guests will not be disappointed" – Michael N (TripAdvisor)


Do you feel like you know Vincent better now? If not, the only thing we can recommend would be to meet him in person at Le Sereno Hotel in St. Barths this season. To book your next stay, click here now.