Book now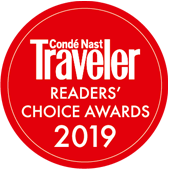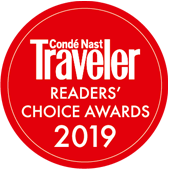 St. Barths Art Week is here!
Get ready for St. Barths annual Art Festival kicking off on 02 February and reaching its finale on 08 February 2020. Throughout the week, various venues will display an artist's collection and invite the public to come and enjoy the display. Each evening follows the same structure starting at 19:00 with free admission and a special menu at each of the hotels' restaurants (including the Le Sereno Restaurant, Al Mare). Here's is the lineup for this year's Art Week:
Inauguration
As always, the week begins with an inauguration evening at the Territorial Museum of Gustavia on Sunday 02 February from 19:00. Admission is free and guests will be offered a complimentary welcome drink.
Le Sereno
On 07 February 2020, the annual Art Week makes its way to Le Sereno Hotel. On this occasion, Luca Bornoffi's abstract artwork will be accompanied by Michelin Star Chef, Raffaele Lenzi's special menu.
As we mentioned, entrance to each exhibit is free and open to the public, however, bookings must be made if you wish to attend the dinner and will be charged per night. Menus can be viewed on the Art Week website. For anyone who would like to attend each of the dinners, we recommend buying the 'Art Week Pass' which provides guaranteed seats as well as a 10% discount. If you have yet to book your accommodation, visit our website to make a reservation or simply email our team at info@lesereno.com and we will assist you.
Le Barthélemy
The first official art week evening will take place at Le Barthélemy Hotel on Monday 03 February 2020 and feature work by Eric Demarchelier. After perusing the marvelous art of offer, we recommend staying on for the special menu proposed by William Girard.
Christopher
Next up is Gabriela Berrutti's display at St. Barths Christopher Hotel on 04 February 2020. The night's special menu will be put on by Nicolas Tissier and promises to be a treat.
Villa Marie
Venture to Villa Marie for the 3rd official night of St. Barths Art Week for works by Jason Bereswill and food by Emanuel Motte – a winning combination.
Manapany
The night of 06 February 2020 offers a sublime collaboration between Paddy Cohn's oil-based masterpieces and Anthony Martel's culinary expertise.
Le Toiny
Last, but by no means least, is the Dominique Le Grand Philouze exhibition at Le Toiny Hotel on 08 February 2020. The evening's art will be complemented by chef Jarad McCarroll's special menu.