Book now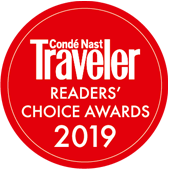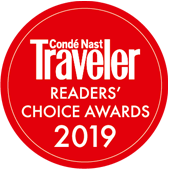 For the eighth year running, St Barth Summer Sessions Music Festival is back!
A jubilant celebration of musical talent on the shores of the illustrious St Barths, this year's festival promises to be one of the best to date! Gracing the island with almost a decade's worth of tunes, this much-loved event comes back to claim it's resident spot in the first two weeks of August. From the 5th to the 14th, artists from all around the world flock to the beautiful island for nine days of non-stop music. The crystal clear waters and white sand beaches make for the perfect backdrop to a summer celebration of this scale!
The lineup for this year's St Barth Summer Sessions 2017 is something to write home about, with acts ranging from dance to country to traditional caribbean. We've highlighted a few of the acts to look out for.
Nik West
Nik West, a talented DJ playing the disco bass, is gracing the stage at La Plage on Friday the 12th and Saturday the 13th of August at 22:30. Having worked with Dave Stewart of the Eurythmics, and recorded with the likes of Prince, John Mayer and Marcus Miller, West's soulful voice and disco beats will leave you wanting more.  
Little Hurricane
Little Hurricane brings the tropical sounds of the Dirty Blues to the beaches of St Barths. Having recorded alongside bands like the Grateful Dead and Deep Purple, this twosome delivers organic, original beats with emphasis placed on putting on a great show. See Little Hurricane at La Plage on the 9th, 10th and 11th of August.   
Milo Hafliger
Milo Hafliger is a DJ with a deeper purpose. His Chill House takes listeners on a journey to reconnect with themselves and the feelings buried deep within. His ethnic melodies will transport you to another place and time, and set the perfect scene for the melodic poetry his talent brings. Open your mind and join Haflinger in embracing values like sharing, connecting and discovering. Catch him at La Plague on the 5h and 6th of August.
Escondido
This Nashville based duo is the critically acclaimed sound behind HBO's Girls and ABC's Nashville. Their alternative country sound is both upbeat and melodic, and is the perfect accent to a breath-taking St Barts sunsets. See Escondido at Le Sereno on the 9th of August at 19:00, and on the 11th of August at Christopher at 18:00.
Along with the impressive musical lineup, this year's festival brings a number of parties and events to keep your toes tapping. Whether it's a Fireshow on the beach, a lunch at Le Sereno or a Bikini Brunch at Le Plague, be sure to keep an eye on the full lineup and schedule of events so you don't miss out!
Still looking for St Barth Summer Sessions accommodation? Le Sereno hotel is trendy and secluded, for the best island getaway imaginable. For more information, contact info@lesereno.com or visit Sereno Hotels online.
Image Credit: stbarthsummersessions.com, YouTube.com