Book now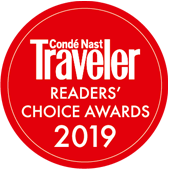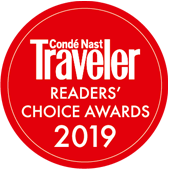 With March 17th fast approaching, the world of luxury yacht racing is setting sail for the Caribbean Sea and the 2016 St. Barths Bucket Regatta. Back for its 22nd straight year, this prestigious event attracts many of the world's finest super yachts and captures the imagination of sailing enthusiasts from across the globe.
In anticipation for March 17th through 20th, Le Sereno compiles a visitor's guide to St. Barths' most renowned spring event. Whether as a participant or spectator, here is all you need to know about Bucket 2016.
The Context
Starting in 1987 as a casual 7-yacht race in Nantucket, Bucket has since turned into a full-fledged international regatta—globally renowned with annual races in St. Barths and Newport, Rhode Island and more than 30 invite-only super yachts competing in each event.
What remains from the early years, however, is a dedicated commitment to the spirit of founders Roger Janes, Peter Goldstein, and John Clyde Smith: wholesome competition and passion for yachting. For participants in 1987 and 2015 alike, winning the race is only as important as enjoying a weekend aboard the world's finest yachts with the world's most devoted sailors and owners.
The Race
Three days of spirited competition start and finish outside St. Barths' famous capital and port, Gustavia. Specific courses are determined on the day of the race, but most routes lead participating yachts around a complete circumnavigation of the island—a striking panorama when set against the shimmering Caribbean Sea and dramatic St. Barths coastline.
For those who want to watch from land, St. Barths offers many opportune outlooks from which to follow the race. Some may want to catch the start and finish—including close-ups of the super yachts themselves—directly from Gustavia harbor. Others can get a bird's eye view of proceedings from the island's many peaks and elevated cliffs. Those staying at Le Sereno, on the other hand, can simply watch from their private terrace.
The Yachts
The biggest spectacle of the weekend is, without a doubt, the world-class array of super yachts on display throughout the event—from Pendennis to Fitzroy to Dubois. Especially eye-catching is the state-of-the-art Seahawk, a 197-foot superyacht built by Italian shipyard Perini Navi.
Designed by renowned designer Christian Liaigre—also the mastermind behind Le Sereno—it is one of the sleekest yachts ever made.
The After Parties
Bucket Regattas are meant to be fun-loving affairs and they certainly live up to their billing.
Following each day's racing, participants dock their yachts in Gustavia harbor and commence a night of Caribbean-style after-partying. Whether on the yachts themselves or in Gustavia's many restaurants and bars, this is St. Barths nightlife at its finest—free-flowing Champagne, island-inspired dining, and maybe even a star-studded charity concert. Simply head downtown and celebrate the night away!