Book now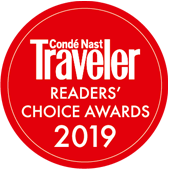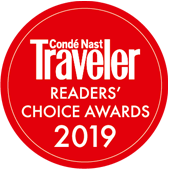 If you've ever dined at Restaurant Le Sereno, chances are you've experienced the striking flavors of Chef Rizal Syamsul's sushi rolls and sashimi—widely regarded amongst the finest on the island.
What's the secret behind these delicate creations? Where does Le Sereno's Indonesian mastermind find his culinary inspiration?
We sit down with the head sushi chef himself to find out.
What brought you to Restaurant Le Sereno?
Growing up in Indonesia, I always dreamed of cooking Japanese food; I was fascinated by its rich tradition and intricate artistry.
After working at the Ritz Carlton in Jacarta, I eventually ended up in Miami with Nobu Restaurant. This is where I met Sunny Oh—Executive Chef for Nobu Miami and, now Executive Chef at Juvia Miami and Le Sereno. When he offered me my current position at Le Sereno, I was really excited for the opportunity to bring a Japanese influence to the vibrant St. Barths culinary scene.
What is the secret behind your delicious sushi?
All of our sushi rolls require different techniques and ingredients but they all have one thing in common: the cleanest and finest fish available. All of our seafood is as fresh as possible and we source it from all over the world—including the Caribbean. Every morning, I will do a meticulous quality check to make sure that we have the best possible fish standards.
Once I have the fresh seafood ready, my biggest secret is to ensure my mind, body, and soul are cleansed from any distractions or external energy. This is a traditional Japanese practice and it helps direct all of my focus into creating sushi of the highest quality and flavor.
What are your culinary inspirations?
Much of my sushi inspiration came from my three years at Nobu Miami. Working alongside chefs like Sunny Oh, I was introduced to a distinct style of Japanese fusion and experimentation with different flavors. Culinary creativity was so encouraged that virtually anything was permitted.
What excites you most about the St Barths culinary scene?
St Barths is a wonderful culinary destination—with a wide range of impressive cuisines—but when I first came here I realized that it had some room for growth in Japanese cuisine. You don't find many high-end Japanese restaurants on the island so we wanted to bring something different.
Today we're the only restaurant on the island with a Mediterranean/Japanese twist and we're also the only restaurant serving Japanese Robatta.
What is your favorite ingredient to use?
My favorite ingredient is Yuzu, a Japanese citrus fruit that looks like an orange and has a very delicate smell. It's a perfect complement with fresh fish and seafood.
Name three dishes at Le Sereno that new diners shouldn't miss.
The classic choice has to be the Le Sereno Roll. Lobster, salmon, asparagus, avocado, and creamy spicy sauce make this one of our most popular dishes.
The Aji Amarillo Roll is also a delicious choice—featuring eel, big-eye tuna, cucumber, Aji Amarillo aioli, and crispy tuna.
If you're not in the mood for sushi, I highly recommend the grilled Swordfish, which comes with baby spinach, roasted tomatoes, caramelized onion, sesame sauce, coconut milk, and jasmine rice.
Do you have any recipes to share?
I love white fish and one of my favorite ways to prepare it is by seasoning with Yuzu fruit and white truffle. Simply cut the fish (striped bass for example) and then apply the Yuzu Juice, truffle oil, maldon salt, and dry white miso on top. It's a very interesting blend and incredibly unique as well.