Book now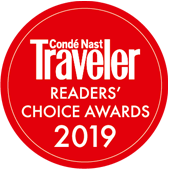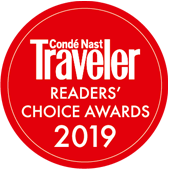 Putting Andrea Breton's vision into action at Il Sereno's esteemed Berton Al Lago, is esteemed Chef Raffaele Lenzi. Chef Lenzi has been working in Michelin star kitchens for many years, and has a flare for the high level of technical proficiency that goes into operating in the world's greatest culinary spaces.
Lenzi has six years of international training between London, New York and Rome, and he has had the privilege of training under top, award winning chefs: Elio Sironi at Bulgari in Milan, Pino Lavarra to Rossellinis restaurant in Ravello, Stefano Baiocco a Villa Feltrinelli on Lake Garda in Italy. He collaborated with Chef Alberto Citterio at the Seven Stars Hotel Galleria Vittorio Emanuele in Milan, before accepting the title of Executive Chef of Berton al Lago at Il Sereno.
Breton al Lago has gone from strength to strength, and has achieved a Michelin star in just one year since its opening. Luis Contreras, spokesman for the family owner of Sereno Hotels, said,
We are proud of this recognition obtained in a very short time. The credit goes to the great work of Chef Lenzi and to the entire F & B team of Sereno. Our commitment for the next season will be to exceed the expectations of our most loyal customers and new guests who will choose to spend unforgettable moments with us on Lake Como, but without disturbing the relaxed and informal core characteristics of our facilities.
Chef Lenzi lives for new challenges and loves to experiment with new products, where he can unitise his multifaceted background to create exceptional dishes and flavours. He has represented Chef Breton's name proudly, and looks forward to enchanting guests with his light, healthy and innovative kitchen.
We sat down with Chef Lenzi and found out more about what makes him tick, how he stays current with new trends and his favourite place to eat in Lake Como.
1)   How long have you been a professional chef?
I have been working as a chef from 16 years – I started immediately after my studies.
2)   Why did you decide to become a chef?
I decided to become a chef as a result of my curiosity around food and gourmet combinations, and my passion for travelling all around the world.
3)   Where did you train to become a chef?
Much of my training came from working alongside excellent Chefs in international environments.
4)   How would you describe your style of cooking?
Instinctive, like me. I love imagining the flavors and bringing them to life.
5)   Do you have a favourite ingredient?
I can't say I have a favourite ingredient because that would be quite limiting. I really enjoy a combination of acidity and seasoning.
6)   What is your favourite thing on the Breton Al Lago menu and why?
"Il Minestrone di Frutta e Verdura" because it is a complicated choice of seasonal and healthy foods, constructed in an elegant shape.
7)   What do you do when you are not working?
I really love to spend my free time being outdoors. I enjoy running, swimming and cycling. When it rains, I'm a great fan of movies.
8)      What do you do to stay current with new trends?
I visit Michelin star restaurants and read cookbook to stay up-to-date on new trends. But also being surrounded by talented colleagues and friends, I always catch ideas for new recipes.
9)   Which restaurant do you most enjoy eating at on your night off?
As my first choice, there's this great place where I really enjoy the food – my own home! My girlfriend prepares real South Italian food and it's delicious. Then as a second option, I love a good pizza.
10)  What is your favourite food to eat?
I love to eat asian food, specifically Chinese and Japanese.
11)  What is your favourite wine?
Fiano d'Avellino made by Guido Marsella.
12)  What is your most interesting memory from your time working in restaurants?
When clients call me from the kitchen to give a face to the flavours that they have tasted. I really feel satisfied when some clients return to my restaurant and ask my advice for preparing special dinners.
13)  What would be your "last request" dish?
My last request is a delicious scoop of ice cream.
14)  Is there another chef that you most admire? Who and why?
Of course collaborating in this great project, I really admire Andrea Berton for his career and culinary style. Then other international chefs, that I admire are Michel Bras, Yoshihiro Narisawa, Andreas Caminada.
15)  Is there a secret to running a successful restaurant?
Yes, more than one… but they are secrets.
16)  Any advice you would give to someone wanting to become a chef?  
Passion, passion, passion, work, work, work!