Book now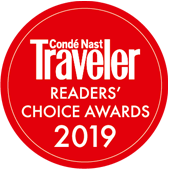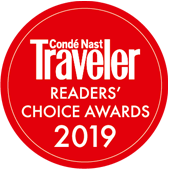 Imagine yourself seated at the edge of Lake Como with panoramic views of its iridescent waters and the awe-inspiring mountains beyond, cocktail in hand, watching the world go by before indulging in a delightful dinner.
The acclaimed Ristorante Berton Al Lago at Il Sereno Hotel has obtained a Michelin Star just one year after opening thanks to its distinct décor and world-class cuisine created by Chef Raffaele Lenzi – not to mention the masterful mixologists behind the bar. With such experienced hosts at the helm, guests can simply sit back and immerse themselves in this signature culinary experience.
Bar Manager Marco Gheza has been creating cocktails for more than ten years. Having studied literature and working in unison with Chef Lenzi, Marco has invented unique stories to accompany each cocktail in the extensive menu, making this a one-of-a-kind experience.
We sat down with Marco to find out more about how he got into bartending, the stories behind his iconic cocktails, his life in Como, and who he is outside of work.
Now 29, Marco was born in a little village near Monza, called Carate Brianza and moved to Como four years ago in March 2014. He told us that he has always loved Como and the various legends surrounding the lake. Marco said he's also very happy to be living here and feels like a real "Comasco".
Regarding changes in the lake since his arrival, Marco says that the quality of hospitality has really improved and everyone is trying to offer a higher quality. Even with this move toward a greater eye for detail and ensuring guests experience all the facets of Lake Como, Marco feels that there is still a long way to go for it to truly become an international city.
So where did his journey with mixology begin?
For Marco, it all began in 2007 when he worked at a pub near his home in Pacha. He had started the job for some extra money in the holidays but subsequently fell in love with the job he was doing. Marco's teacher, Daniele, is partly to thank for nurturing his love and passion for what he does.
He says it feels good to enter the hotel every day and loves the freedom to experiment with new drinks. He loves the responsibilities he's been given, but above all, he loves trying to make the experience of every guest unique.
And the stories behind the cocktails?
With a love for writing and a passion for short stories and poems, partly from his attendance at the University of Literature and Philosophy, Marco thought it would be interesting to create little stories for each drink with characters or stories that would one day become a single book.
In terms of cocktail recommendations, he says it really is up to personal choice. With the menu changing roughly three times every season, there is bound to be something to please every taste.
Marco has really developed an amazing team. he looks for humility, a desire to learn and experiment, education, and just a touch of madness when recruiting new team members.
For anyone hoping to pursue this career path, Marco believes that London and New York are always a great place to learn, however, the industry is really booming in Italy as well.
Aside from his job, Macro loves cooking; it's something he can do all day. Other hobbies include playing guitar, reading scientific articles, and listening to stories from the elders in his community, as well as teaching in a school during the winter.
Be sure to sample Marco's incredible cocktails and discover their unique stories before indulging in a memorable Michelin Star dining experience on your next trip to Lake Como and Il Sereno Hotel.
Contact our reservations team today for more information.