Book now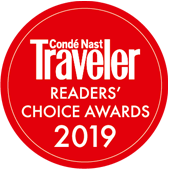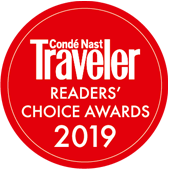 Happy New Year! The start of a brand new year is the perfect time to start planning holidays, must-attend events and activities you'd like to tick off your bucket list. In order to help you with this, we've taken the liberty of compiling a calendar of events for 2020. Keep reading to find out about the year's hottest events!
January
11-19: St. Barths Music Festival
A spectacular jazz event featuring international artists performing in the churches of Gustavia and Lorient.
February
03-09: Art Week
Five exhibitions spread over several 5-star hotels will be open to the public
12: School Carnival 
Prepare for a fun-filled carnival for school children around the island
23: St. Barths Half
We hope your running shoes have seen some road time because it's half marathon time in St. Barths! Although challenging, the spectacular scenery is bound to make it worthwhile
25: Mardis Gras
Step right up for a fantastic Mardis Gras parade through the streets of Gustavia – bright colours, music and festive cheer are all to be expected
March
06: Art Party
Each year the Association of Artists in St. Barths put on a fabulous art party held at Manapany Hotel
19-22: St. Barths Bucket Regatta
The annual Bucket Regatta draws crowds from all over St. Barths and the surrounding islands. Prepare to see some professional sailing, scintillating spills and post-race celebrations throughout the island
April
10-20: Jazz & Book Festival
Get ready for a lovely compilation of book and poem readings, dedications, talks by authors and book sales
12: Swimrun of St. Barths
Ready, set, duathlon! Take on an open water swim and then participate in a run through the streets of St. Barths to determine the ultimate athlete
12-17: Kid's Trophy
Children from all over the Caribbean flock to St. Barths to take part in a major tennis tournament – come and watch  up and coming talent strut their stuff
12-18: St. Barths Sails
Prepare for six full days of Regattas around the island featuring some of the most enviable sailing boats in the world – from smaller vessels to maxi yachts
24-31: St. Barths Theatre Festival 
"O Romeo, Romeo, wherefore art thou Romeo?" – it's about to get theatrical as artists from St. Barths, the surrounding islands and even France come to the island to showcase their talent
28-03: St. Barths Film Festival
If live theatre isn't your thing, perhaps screenings of films produced in, or about the Caribbean, would be more up your alley. Keep an eye on the official website to find out what's showing.
May
01: Tour of St. Barths
A tour around the island for catamarans and windsurfers kicking off from St. Jean Beach
04-09: Transat AG2R La Mondiale 
A French Elite Offshore Racing Championship where participants journey from Concarneau to St. Barths
03-26: Chess Championship
If you know the difference between a bishop and a knight as well as a healthy fear of the word checkmate, then this event is for you
15: Art Party
Hello, Art Party 2.0! This time the Art Association has commandeered Le Barthélemy Hotel for an evening of artistry and fun
June
21: Music Festival 
This may be the only notable event for the month, but it certainly does not disappoint. Join the celebration of music at St. Barths Fête de la Musique in Gustavia from 5pm
July
11: Gustavia Féte
Get ready for a fun-filled, family-friendly day of competitions, games and various activities taking place on the dock in Gustavia
14: National Day
Join St. Barth's locals for spectacular firework displays around the island and an evening of dancing and celebration in Gustavia
18: St. Barths Summer Camp 
Get your 'om' on with a full day of yoga and fitness to kickstart the second half of your year
25-26: Flamands Fête
Spend the day enjoying various activities on Flamands Beach in St. Barths
August
01-04: St. Barths Tennis Open
Each year St. Barths plays host to the Caribbean's largest tennis tournament
01-02: Windward Fête
Bring the family for a fun-filled day featuring a fishing tournament, various games, a regatta, live music, raffles and dancing in Lorient
23: St. Louis Fête
If you missed out on the Windward Fête, don't fret as this event will more than make up for it. Attendees an expect a similar lineup to the Windward Fête except for the fishing tournament.
24: St. Barthélemy Fête
Celebrate the patron saint of St. Barths with a day full of ceremonies, regattas, games, tournaments and fireworks
November
07-08: Pitea Day
Commemorate the annual marathon races of the twin cities, St. Barths and Piteå (Sweden)
11-15: St Barths Gourmet Festival
The very first international food festival in the Caribbean has been a resounding success in its inaugural years and is an absolute must for all in St. Barths. Last year, Le Sereno Hotel partook in the events by hosting a guest chef for a series of unforgettable dinners
18-22: St. Barths Cata Cup
Another regatta, but this time, just for catamarans starting on St. Jean beach
December
01: Firemen Celebration
Hit the streets of Gustavia at 9am for a parade of vehicles and firefighters from the island's fire brigades
04-20: Christmas Village
Get into the spirit of Christmas with a market and fun festivities on the Quai Général de Gaulle
31: New Year's Eve
Join in festivities for arguably one of the best nights of the year on the island. Superyacht parties are commonplace and the rich and famous come out to play. The day starts with a just-for-fun regatta and ends with music, dancing and fireworks at midnight.
So, if you've been thinking of a holiday in St. Barths, we suggest choosing a time where there are ample events for you to enjoy. Book your stay with at Le Sereno Hotel in advance to avoid disappointment – we look forward to welcoming you!
Image Credits: Charter World, Alain Photographie, SailMeNow, AtSea, Destination St. Barths, Saint Barths Tourisme