Prenota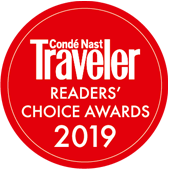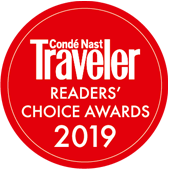 As prime wedding season approaches the scenic shores of Lake Como, and nuptial plans are underway, have a look at some of the top wedding trends for 2019.
Wedding Parties
The past year has seen some marked changes in tradition regarding wedding parties. Bridesmen and Groomsgirls are now officially a thing so don't be afraid to mix and match – just make sure their outfits all work!
Traditional Comebacks
Alongside changes to tradition, there are some classic wedding trends coming back into style. Inspired largely by the recent royal weddings, sit-down meals, regal cakes, and personal touches are once again en vogue. This is also seen in wedding dress designs, with simple, classic, and elegant designs paired with a long trail and striking tiara or headpiece being in fashion once more. Channel your inner Kate Middleton and make a statement with stark simplicity.
Inside Or Outside?
One of our favourite new trends is bringing the outside in. What on earth does this entail, you may wonder? Well, picture foliage dripping from the ceilings, flowers adorning every surface, or gorgeous custom centerpieces or even pampas grass complementing table settings.
Light It Up, Or Down
Traditional ceiling lights and lamps most certainly have their place, but maybe not on your special day. A popular new trend now involves switching off everyday lights in favour of lanterns, strings of fairy lights, tall candles, and some strategically positioned up-lighting.
Fantasy Fabrics
Perfect for venues like our beloved Villa Pliniana, many weddings now employ luxury fabrics such as velvet and satin to add texture and a sense of opulence to nuptial spaces. Pair this with the beautiful ceilings in both ballrooms at Sereno's picturesque Italian Palazzo, and you are all set for a day fit for royalty. This trend comes with a warning we recommend you heed: less is always more.
Experiences To Remember
In addition to the typical wedding day it has become increasingly popular to provide some sort of extra entertainment to enhance your guests' experience. Live bands, a great DJ, a live sketch artist, or even aerial dancers can help create a sense of wonder and an unforgettable wedding experience.
Custom Settings
Instead of a generic place card for each guest, some couples are opting for a personalised, hand-written note placed on top of each setting. These are particularly popular at smaller, more intimate weddings and provide a unique memento for each invitee.
Take the first step towards your dream day by booking the ultimate wedding venue – contact us at info@villapliniana.com today!
Image Credits:
Gabriele Basilico Photography
Christian Oth
Michelle Rago