Prenota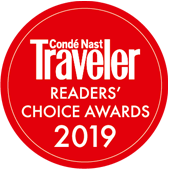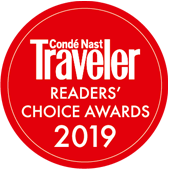 For an island measuring only 25 square km (9.7 sq. miles) in area—barely a half hour's drive to circumnavigate—St. Barth boasts an incredible array of culinary treasures. With 50+ restaurants, an impressive diversity of island-inspired gastronomy, exquisite wines, and a refined French culture, this tropical paradise ranks not just amongst the finest epicurean scenes in the Caribbean, but the whole world.
As if this weren't enough, St. Barth now hosts an annual culinary festival to further showcase its flourishing cuisine. Back for its third straight year, Taste of St. Barth welcomes seven world-renowned guest chefs for a one-of-a-kind collaboration with local executive chefs and several professional competitions. Running from October 30th through November 4th, this culinary extravaganza attracts thousands of visitors and propels little St. Barth to the epicenter of the culinary universe.
Much like the gastronomy of the island itself—a unique mix of French, Creole, Italian, Asian, and more—this year's lineup of special guests features distinguished chefs from all across the world.
Leading the group is Jean-Georges Vongerichten, official ambassador of Taste of St. Barth, executive chef of the renowned Jean-Georges in New York City, and recipient of 3 Michelin stars. The lineup continues with Hideaki Matsuo, master chef of Kashiwaya in Osaka, Japan and recipient of 3 Michelin stars; Frenchman Jérôme Nutile, named "Best Craftsman of France" in 2011 and recipient of 2 Michelin stars; and Jean-Jacques Noguier, prominent head chef at La Ferme de l'Hospital in Bossey, France and recipient of 1 Michelin star.
Other distinguished personalities include Frenchwoman Amandine Chaignot, "Bocuse de Bronze" award-winner in 2012; Thomas Troisgros, Brazilian food celebrity and head chef at the illustrious Olympe in Rio De Janeiro; and rising Swedish star Daniel Berlin, executive chef at Krog in Tranås.
As an official participant in Taste of St. Barth, Le Sereno Restaurant and Executive Chef Laurent Cantineaux have the pleasure of working directly with Thomas Troisgros. A fourth generation product of the legendary Troisgros family—which has revolutionized both French and Brazilian cuisine—Thomas brings a wealth of culinary tradition and an innate knowledge of both European and South American gastronomy.
Together with Chef Cantineaux and his French-Asian influences, Chef Troisgros has created a mouthwatering menu that captures the vibrant flavors and ingredients of the Caribbean. Guests have the choice between two delectable four-course meals, starting with an appetizer of poached lobster or tuna with pressed watermelon. The night continues with a crunchy sea bream with tapioca caviar or a white wine swordfish filet. For entrées, Chef Troisgros offers a sizzling center-cut sirloin or acai-crusted lamb in red wine sauce. Desserts, as a final indulgence, feature a green apple sherbert or a crumbled nut cake with dulce de leche.
With the festivities mere weeks away, we hope you are able to join us for St. Barth's most delicious week of the year. To reserve your table for Chef Thomas Troisgros' exclusive Taste of St. Barth menu at Restaurant Le Sereno, click here or call +590 590 29 83 00.
See below for Chef Thomas Troisgros' full menu at Restaurant Le Sereno.