Prenota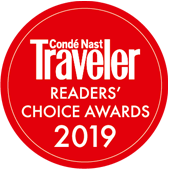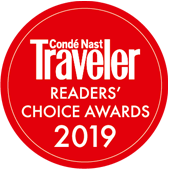 The amazing views of Grand Cul de Sac and feel of relaxed sophistication, makes Le Sereno Al Mare the pinnacle of St. Barths Restaurants
Restaurant Le Sereno
Le Sereno Al Mare Restaurant is the central heartbeat of the hotel and is lead by Executive Chef Raffaele Lenzi. Chef Lenzi is joined by the talented chef Andrea Cimino and food & beverage director Stefano Gaiofatto, who come to St. Barth's from Le Sereno's sister property, Il Sereno Lago di Como, where they helped the restaurant Berton Al Lago earn its first Michelin star within a year of opening. Le Sereno Al Mare Restaurant features a fully open-air concept, taking advantage of the dramatic surroundings and giving guests a water view from almost every angle. Its new centrally located bar serves up craft cocktails and features a newly added juice station where guests can order up freshly squeezed wellness and detox elixirs. This Restaurant in St. Barths with it's exquisite menu and impeccable service, along with the restaurant's idyllic beachfront setting, will leave guests with a truly unforgettable dining experience. Located on the beach of St. Barth's coveted Grand Cul de Sac, it is the perfect place for savoring sunsets and extraordinary dining.
The Food and Chefs
Chef Lenzi's new menu at Le Sereno Al Mare Restaurant will redefine the Caribbean dining experience and focus on fresh, local ingredients expertly crafted into simple, delicious, contemporary Italian cuisine best enjoyed beachside, while retaining some of the beloved guest favorites such as the Spaghetti con Aragosta (lobster spaghetti). New menu highlights include the Spaghetti with Fresh Cucumber Ceviche, Aragosta con Caponatina di Verdura (lobster with a vegetable caponata), Spaghetti Ai Cinque Pomodori (spaghetti with sauce made from five tomato varieties) and Caciucco alla Livornese (traditional Italian fish soup served with toasted bread).
Plage
Debuting in 2018 is an all New Beach Restaurant experience just steps from the crystal-clear waters of the Grand Cul de Sac. Located near the main restaurant, the entirely space offers casual dining under the shade of coconut trees, where guests can have their feet in the sand and a million-dollar view. The menu at Plage, our casual beach restaurant, features fresh salads, sandwiches, burgers and more. These simple and delicious dishes prepared by our kitchen are best paired with a little rosé while lounging at the pool or relaxing on the beach – the very definition of vacation in St. Barths.
Bar and Lounge
Before your meal or any time during the day, this sleek and comfortable St. Barths bar and lounge welcomes you to enjoy a drink overlooking the water. The Bar Sereno offers unique cocktails that are as artistic as they are delicious. 
Restaurant Events
Every Monday starting at 7pm we have Aperitivo Night at Le Sereno Beach restaurant. An evening full of live music, cocktails and aperitivos…