Prenota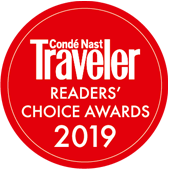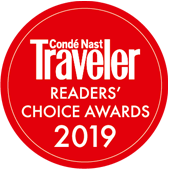 Berton al Lago
Sereno Hotels welcomes guests to experience Lake Como dining at its finest at Il Sereno's Ristorante Berton Al Lago, One Michelin Star, 2018. Savor artfully prepared regional specialties with the freshest local flavors by Michelin star chef  Lenzi presented in a uniquely contemporary space designed by renowned Patricia Urquiola. Designed with rich traditional Venetian Terrazzo and Travertine stone, the restaurant features a   beautiful large outdoor terrace overlooking Lake Como, including a section that is built right over the water. At the center of the restaurant, a dramatic and intricate stairwell solidifies the restaurant as a visual experience, as well as a culinary one. At Berton Al Lago, guests can celebrate life, love and friendship in a casually elegant environment set against stunning Lake Como views.
Menu
At the helm of Ristorante Al Lago, Chef Berton presents modern Italian cuisine in a relaxed yet refined atmosphere for breakfast, lunch and dinner. The menu's inspiration comes from the local surroundings—the lake with its fish and aromatic herbs, the mountains of Valtellina known for its incredible wines, cheeses and meats, and the nearby Pianura Padana, known for its risotto and other fantastic ingredients, are all incorporated in a tribute to the rich and diverse area. New for 2018, a seven-course vegetarian tasting menu, taking full advantage of all the incredible produce from the regions surrounding Lake Como and making use of ingredients from the hotels' own herb garden. Wine pairing with the menu is also available.
Lo Chef
Sereno Hotels partnered with decorated Milan restaurateur Andrea Berton to lead Il Sereno's signature restaurant, Ristorante Berton Al Lago. With more than 27 years of industry experience, Chef Berton is a celebrated and respected restaurateur who has won four Michelin stars across three restaurants in Milan. Berton is currently the chef of his newest namesake Ristorante Berton in the futuristic area of Milan, Porta Nuova Varesine, in addition to being owner and consultant of Milan Restaurant: DRY Cocktail & Pizza. Il Sereno tapped Raffaele Lenzi as executive chef of Ristorante Berton Al Lago, where he is responsible for the hotel's daily culinary operations. Most recently the chef at the luxury TownHouse Galleria hotel in Milan, Lenzi has nearly 20 years of experience in the culinary industry, beginning with his first job at his family's bakery. Lenzi has six years of international training between London, New York and Rome, and he has had the privilege of training under top, award winning chefs: Elio Sironi at Bulgari in Milan, Pino Lavarra to Rossellinis restaurant in Ravello, Stefano Baiocco a Villa Feltrinelli on Lake Garda in Italy. Il Sereno, Berton and Lenzi deliver, "Italian dishes that are enhanced with a modern twist," which can be seen in the simple yet imaginative takes on classic dishes, like the Saffron Risotto made with Genovese ragout and mushroom powder or the Veal Milanese made with almonds, turnip tops and spicy sauce. Chef Berton's new book is out, please click here for Vanity Fair Italy review.


Wine Cellar
Discover some of Italy's finest vintages in the Il Sereno Wine Cellar. Il Sereno offers guests a curated selection of Italy's top award-winning wines. The state of the art wine housing facility boasts an excellent selection of boutique wines spanning the spectrum of cultivars and areas of origin within Italy. Working closely with local producers, our objective is to help guests discover truly exclusive wines in a spectacular setting. Be sure to ask our in-house sommelier to give you an overview of the wines on offer, and savour some of the finest wines in the world with your next meal at Berton al Lago.
The Sundeck
The Sundeck at Il Sereno is the ultimate vantage point from which to drink in the spectacular views of Lake Como. The beautiful outdoor terrace overlooks Lake Como, and includes a section that is built right over the water. Whether you're in the mood for dining outdoors or savouring one of our signature cocktails at sunset, the sun deck is the perfect location. Be sure to sample our range of signature dishes, including favourites such as the Amaranth Salad, Hamburger Berton, Garganelli Bolognese, Spaguetti Pomodoro Mozzarella, a range of snack platters as well as our classical club sandwich. Savour the freshest local flavors by Michelin star chef Lenzi presented in a uniquely contemporary space designed by renowned Patricia Urquiola. Come celebrate life, love and friendship in a casually elegant environment set against stunning Lake Como views.
The Lobby Bar
The hotel has a large and comfortable lobby, designed as a series of lounges and living rooms where drinks and snacks are available. Surrounding the lobby, there is a spectacular outdoor terrace right on top of the lake and situated over the historic darsena (boat house) upon which the hotel is built.
Anchoring the lobby is the hotel's main bar. We recommend ordering a cocktail and taking in the stunning lake views – the sunsets in Lake Como are especially spectacular. Each signature cocktail on the menu has its own unique story. Only the very finest locally sourced seasonal ingredients are used, and our professional mixologists tend to avoid processed sugars. Be sure to sample our flagship cocktail, Serenity, comprising a tantalising blend of passion fruit, camomile and limey flavours…


Easily accessible by car or boat, the restaurant's prime location allows guests to bask in natural sunlight as late as 10 p.m. in the summer months. Ristorante Berton Al Lago is open seven days a week, between 7 a.m. to 10:30 p.m. to both hotel and outside guests. Menu items from Berton Al Lago are also available on the terraces and poolside for hotel guests only. Valet parking is available for cars and boats.
Contact Information