Reserve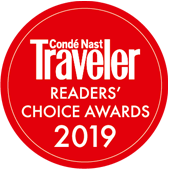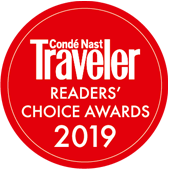 St. Barths is getting into full festive swing ahead of the 2018 season's New Year's Eve celebrations. With the rich and famous flocking the to the island, St. Barths becomes a hotspot for some of the most lavish parties around. Don't be surprised to bump into a celebutante at the supermarket!  Festivities range from functions at extravagant villas and luxury yacht parties to swanky pairing dinners at world-renowned restaurants – not to mention the beach festivities!
That being said, the island also plays host to some wonderful pre-Christmas events that are perfect for getting into the spirit of the season. Below are just some of the top events taking place.
Getting Into The Christmas Spirit
St. Barths is well known for its incredible Christmas Village occurring from 13 to 23 December 2018. This market takes place on the quay and features stalls from local artisans and food vendors as well as an area for children to meet Santa Claus. The Christmas Village is bound to have something for everyone to enjoy and is a proudly family-friendly event.
In addition, many of the local shops show their Christmas spirit by participating in a friendly holiday competition. As well as displaying their best wares, each store adorns their windows with beautiful decorations in the hopes of being crowned the winner.
Sunday's at Nikki Beach
What better way to get ready for the festive celebrations than a Nikki Beach party every Sunday? This weekend, the 15th, guests will be rocking and rolling 50's style to music by Philippe Paris, Patris Gero & AL SAX. Keep an eye on their website to see what's on!
Shop Until You Drop!
December means it's new collection time! So, if shopping sounds like your ideal afternoon, take to the streets and shop some of the latest fashion or enjoy Le Sereno's Larusmiani boutique.
New Year's Eve
December is arguably the busiest time of the year on the island. Small and somewhat more difficult to get to, St. Barths is favoured among celebrities for its level of privacy. On the eve of the new year, some take to their lavish villas or 200-foot yachts to celebrate, while others enjoy curated events at venues such as Nikki Beach, Sand Bar, and Eden Rock hotel, to name but a few venues.
Starting the festivities on the 31st is the annual New Year's Eve Regatta. Sailboats of all shapes and sizes congregate in the bay to participate in a friendly race. From then, the Quai Général de Gaulle in Gustavia becomes a hub for festivities.
Live music and parties at several restaurants along St Jean beach commence at 21h00. As the evening approaches midnight, crowds begin to gather for the spectacular displays of fireworks over Gustavia harbour, with celebrations continuing into the early morn.
The Dawn Of A New Year
Festivities continue in the new year with the St Barth Fun Cup, a thrilling international windsurfing competition featuring both professional and amateurs in St Jean Bay.
Commencing on the 5th of January 2019, St. Barth's Music Festival is an absolute must, featuring jazz and chamber music in the churches of Gustavia and Lorient plus performances from various acclaimed international artists.
A real highlight of the festival is a breathtaking performance by the Paris Opera Ballet and Trocadero in the open air at Quai Général de Gaulle.
Aside from performances, there will also be films, fine art, sculpture, and literature on the schedule.
The meticulous rebuilt Le Sereno Hotel is now officially open, and we're very much looking forward to hosting our first guests this festive season. We invite you to experience a new era of luxury on the island – contact us now for more information or to make a reservation. Also be sure to check out Le Sereno's special Christmas and New Year's Eve menus to whet your appetite.